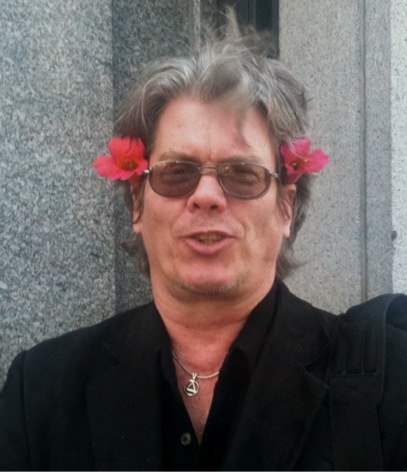 GeoTagged, [N37.77803, E122.43096]
Sue and I, having reverted back to our inner hippie-dom here in San Francisco, have taken up eating seaweed, donning sandals, wearing flowers in our hair and chanting protests in the public square ... "SCREW LOUISVILLE, WE AINT NEVER GOING BACK! SCREW LOUISVILLE, WE ..." until we got arrested - now we've started an eating strike at the jail (it's the opposite of a hunger strike - you eat SO much they can't afford to keep you incarcerated). But the jail threw us out and told us to just "Get the Hell out of town."
Ingrates.
"HELL NO, WE WON'T GO! HE'LL NO, WE WON'T GO! ..."